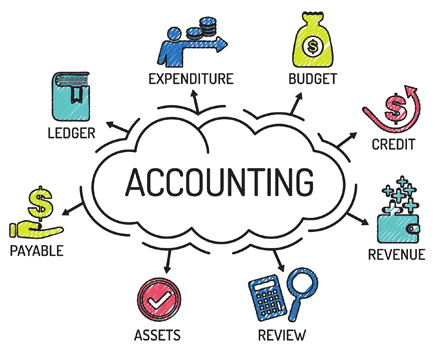 Bachelor of Accounting is a program that prepares individuals to practice the profession of accounting and to perform related business functions. Includes instruction in accounting principles and theory, financial accounting, managerial accounting, cost accounting, budget control, tax accounting, legal aspects of accounting, auditing, reporting procedures, statement analysis, planning and consulting, business information systems, accounting research methods, professional standards and ethics, and applications to specific for-profit, public, and non-profit organizations.
The required courses for Bachelor of Accounting are listed here:
Accounting Info. Systems

Auditing

Computer Info. Systems

Cost Accounting

Economics

Finance

Government Accounting
Accounting Careers
Accounting is a field that will always be in demand and it is a field that you can continue to grow and move up inside your company. There are so many different positions you can find in the accounting field. Careers in accounting can range from entry level positions to executive level.
Accountant

Accounting Assistant

Accounting Manager

Accounts Payable Clerk

Accounts Receivable Clerk

Budget Analyst

Certified Internal Auditor

Chief Financial Officer - CFO

Comptroller/Controller

CPA

Forensic Accounting

Government Accounting

Payroll Clerk

Tax Accountant